Market Overview - Thursday, June 29
The Institutional Index is showing some short-term weakness. I think this chart confirms a short-term market downturn that probably started on Tuesday.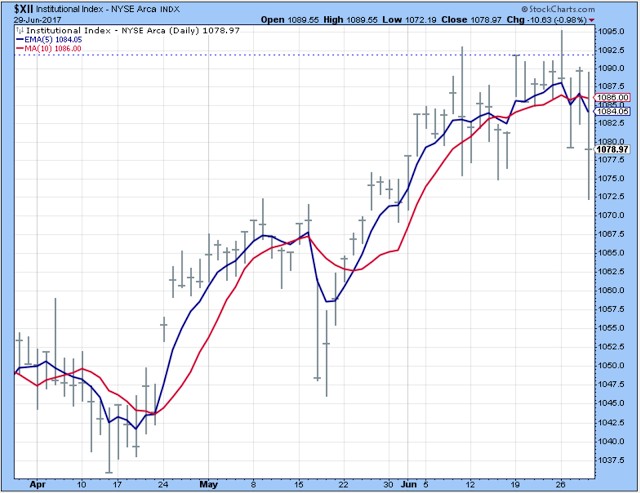 But, the PMO index has been in the oversold range for a few days. Generally, I think of these lows in the PMO index as buying opportunities, but I think this time it is indicating that the general market is ready for a medium-term correction.
More